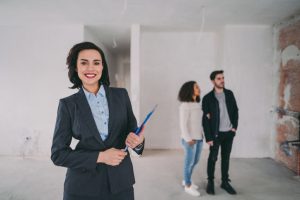 Having a rental property is a great way to diversify your investment portfolio and earn additional, passive income in the process. Managing one, however, can carve out a huge chunk of your time. It's a hands-on business, after all.
If you're not too keen on handling the responsibility, you can always hire a property manager to step in for you. Here are some of the tasks that will be taken off of your plate.
Tenant screening

Your rental property's main source of income is tenant retention, but before you work to keep them, you need to screen them properly.

Professional property managers (and property management companies) are highly skilled in sifting through hundreds of tenant applications to find the good ones for your rental property. In their library is a vast list of red flags that help weed out applicants so your rental property will be populated with reliable tenants.

Rent collection

Rent won't collect itself, you know. Your property manager can step in and make sure your tenants pay on time. He or she will also enforce rules as needed or stipulated in the lease agreement.

Should one (or more tenant) fail to pay their rent on time, your property manager will know how to handle the situation accordingly.

Property maintenance

Property management naturally falls on the shoulders of your property manager, and that includes seeing to it that the building in its entirely is in proper good shape. After all, a well-maintained rental is one of the keys to tenant retention.

Established property management companies have trusted contractors on their contacts list to handle specific issues, from leaky plumbing to peeling paint. You won't need to worry about finding the right person to do a job? your property manager will probably have this individual already on speed dial.

Tenant retention

As mentioned earlier, your rental property won't generate income if it's not populated with long-term tenants. And to keep tenants, you need to make sure they are happy. But how?

Your property manager knows. He or she will be there to answer to your tenants' concerns and complaints diplomatically and effectively. This is why you want your property manager to be a skilled communicator, expert in handling a variety of situations.

Lease enforcement and other legalities

With a property manager on your team, you won't have to brush up on the legal aspects of managing a rental property and enforcing leases.

Lease enforcement, in particular, is one of the uglier parts of being a landlord, but your property manager is skilled enough to handle the job. He or she will see to it your tenants fulfill their obligations, which are stated on the lease agreement.

Should terms be broken, your property manager will take care of the problem in a professional and respectful manner.
Are you looking for a property manager to handle your rental?
The PRG team can help. Read more about PRG team's residential and commercial property management services. And then, contact the team today to get started.