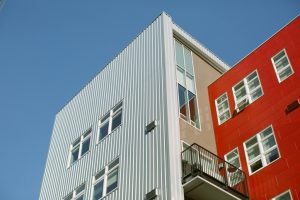 With business booming and more people coming in, the Bay Area market is looking hotter than ever for commercial real estate investors.
Are you planning on delving into this venture? Here are several tips and tricks that will help you invest in Bay Area commercial real estate.
Find a commercial real estate specialist.

New to the industry or otherwise, the experience and expertise of a local commercial real estate specialist is indispensable, especially if you are new to the California market.

You can scour the internet for referrals, or ask friends and family who have recently bought commercial real estate in the Bay Area. Once you find a suitable broker, don't forget to enter into a Brokerage Agreement.

The agreement should outline several points clearly, including the scope and terms of the transaction.

Property inspections are a must.

As with residential real estate, don't skip inspections when purchasing commercial property. Here are some of the things you should look into:

Title and chain of ownership
Current ALTA/NSPS land title survey
Covenants, conditions, and restrictions
Easements
Property entitlements including development permits and variances
Zoning confirmation letter
Third party approvals

With plenty of documents to look into aside from the inspection of the property itself, this part can be time-consuming. On the bright side, it saves you from a lot of stress and headache in the future, should any issue be found.

Get copies of all relevant paperwork.

In order to properly examine the agreements that came with the property, ask for a copy of all the documents. This includes joint venture agreements, consents, loan documents, organizational paperwork, and good standing certificates.

Getting copies of financial records such as statements, appraisals, tax bills and returns, and rent rolls is also a must.

Keep these organized and filed properly to help you reference specific documents should something arise later on.

Keep a calendar and take note of the dates.

As you will be dealing with so many factors, you need to keep track of important dates and expirations. Having a calendar ? on your smartphone, and even on your person, is a must.

By doing so, you will be able to fulfill the necessary requirements and meet deadlines, from negotiation meetings to end of contingency periods and the closing date itself.

Keeping a calendar is also a habit you should continue even after the transaction. It will help you keep tabs on other equally important dates, including the release of escrow funds, date of the final survey, and when you're receiving the final title. Even in property management, having a calendar will be extremely helpful.

Always review documents.

Before agreeing to anything related to the sale, make sure to allot enough time to review the appropriate documents. Your real estate agent can help you browse through the mountain of paperwork to remember key details and information that both of you may think are vital to the transaction.
Need help in buying commercial real estate in the Bay Area?
The PRG team is well-versed in helping investors make worthwhile commercial real estate purchases in the Bay Area. Get in touch with the team today to learn more.